Skyline Belgrade hosts media representatives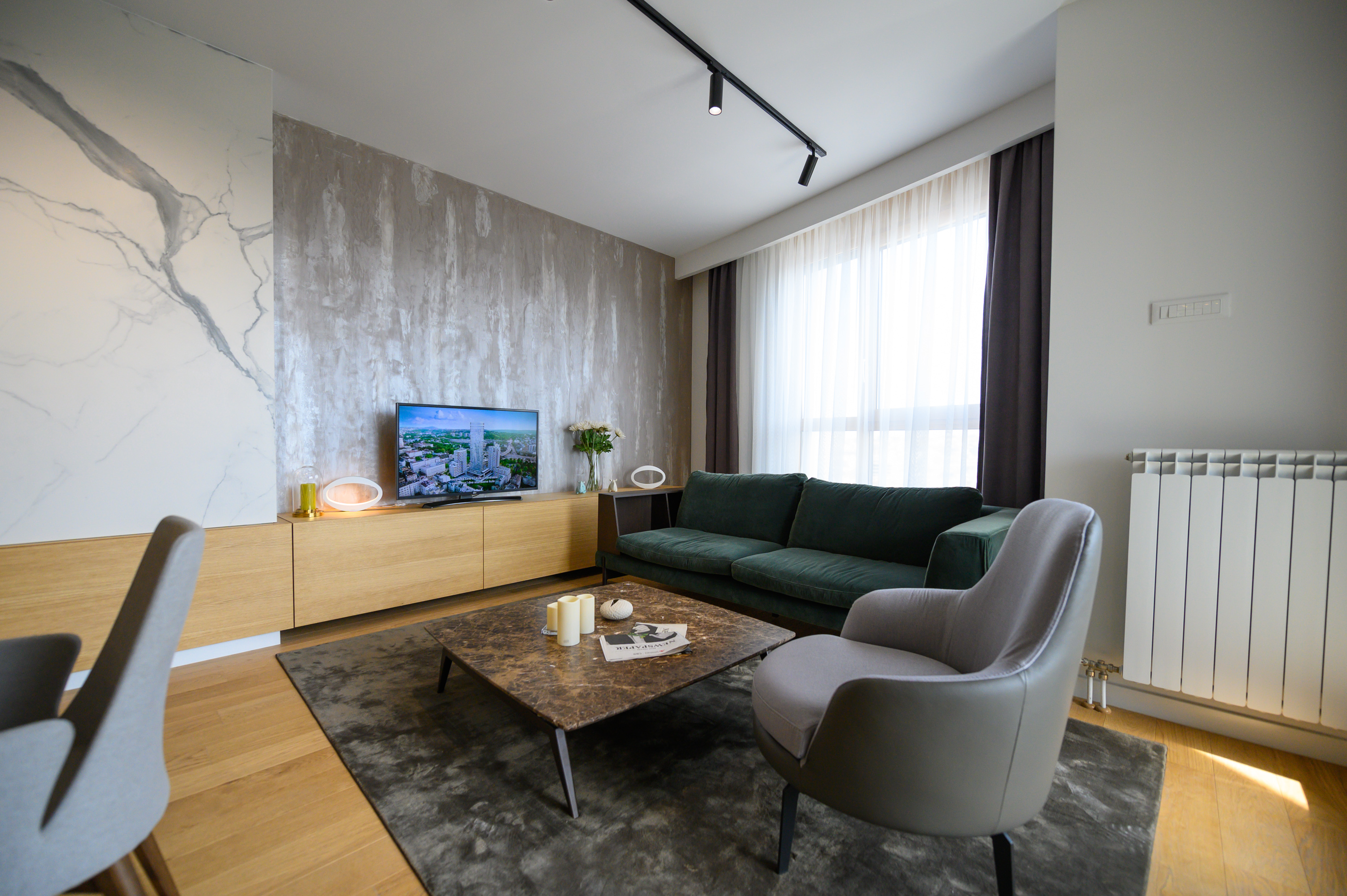 Belgrade, September 17, 2020 – Residential-business complex Skyline Belgrade opened its doors to media representatives, to get them acquainted with the completed Tower A, as well as the model apartment, located in 90a Kneza Miloša street, that perfectly reflects the high quality of life that this complex provides.

Considering that the first tenants moved into Tower A at the beginning of the year, media representatives had a chance to get acquainted with a realistic impression of life in the complex, as well as with all the amenities and benefits available to potential real estate buyers within this residential-business complex. Since the beginning of the year, everyone who moved into their Skyline apartment was greeted by the team in charge of professional maintenance, a twenty-four-hour reception desk, video surveillance and security, as well as a spacious underground garage with controlled card access. In just a few weeks, the residents of this complex will have the opportunity to enjoy the largest indoor private pool and the most modern Saruna Spa and Wellness Center in the city, whose construction is about to end. Today's visit of media representatives ended in a model apartment on the 13th floor, where, while enjoying one of the best views of Belgrade, they got more information about the complex, quality of construction, available apartment structures, purchase conditions, but also many other details, such as equipment, types of materials and unique contents of this complex.

Together with the investor of the project - AFI Europe Serbia, which has been present on our market since 2005 with projects Airport City Belgrade and Central Garden, as well as with representatives of CBS International, which is part of the Cushman & Wakefield Group and entrusted with the exclusive sale of apartments in In this complex, private tours of Tower A are being organized for all interested buyers, during which you can see all the features mentioned above, and get more details about apartments available in Tower A.